Moving House
We're currently in the process of moving house. It's the reason why there have been no posts from me – until now.
Moving house represents a massive period of change for everyone – adults, children, pets and even plants. The UK's Daily Telegraph shared an article about Moving House written by Eimear O'Hagan  stating that "in a recent poll, two thirds of people voted moving house top of their stress list, with it triggering more anxiety than relationship breakdowns, divorce and starting a new job."
I agree. We're not only having to cope with numerous factors that are out of our control e.g. probate timing, solicitors' and land agents timing; but we have to juggle work commitments and make sure our basic needs are met – such as eating and sleeping. In addition, there is a whole process of going through our treasures or "stuff" ( and realizing just how much we've collected/hoarded in a short space of time!). Finally we have to then decide what to let go of – and what to keep. The final stages are packing/unpacking and finding new places for everything! Here's a handy checklist to help you too. The whole experience can be massively unsettling for anyone. No matter how many times you've done it or how mindful you are.
Stay Grounded While Moving House
Having everything everywhere creates a feeling of being displaced and ungrounded. My partner and I have moved a few times already, so I decided to go about this move differently.
Firstly as soon as I heard the news that our offer had been accepted, I got busy in the kitchen making loads of meals and putting them in the freezer ready for us to take out defrost and reheat. In the past I'd turned to fast food to get us through – which was neither satisfying nor nutritious. This time, I bought partially ready-made superfoods like quinoa, lentils, gluten free pasta, frozen vegetables too that could be made into or added to meals quickly. I made sure I drank plenty of fresh, pure, filtered water. As much as I could, I took a short walk out in nature each morning.
Moving House and Keeping Balance
Keeping  balance while moving house can be tricky. Be mindful that this such a massive process of change. Coupled with the above, I scheduled myself into my own diary to have a treatment of reflexology. (If I'm not balanced – then the consequences are disastrous for everyone!) Reflexology helps me relax and come back to my centre. Even then with everything that was going on, it wasn't always easy and there were still times when I felt overwhelmed. When that happened I would tap (using EFT).
When I felt myself tense up I would do some deep breathing. (The best way to do this is to have big sighs as you breathe out. Lift your shoulders up as you breathe in and drop them as your breath out). If worst came to worst, I'd take myself off and go to bed early.
Mindfully Moving House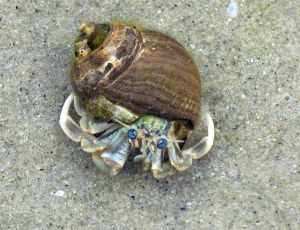 Mindfully moving house is important. Making sure our bodies are nurtured is just one part. Do all you can to remain mindful and aware that this process is a journey. Trust that all will work out perfectly, as it is meant to.
And of course, it does.
I am still incredibly grateful and in awe of how quickly and magically everything came together. What usually takes months – even a year in some cases, took us 2 months from signing to moving.
We also found what we needed for the house, when we needed it. We are still unpacking and our 'nest' is still unfolding. I am humbled at how supported we've been.
More blogs coming soon!