Addiction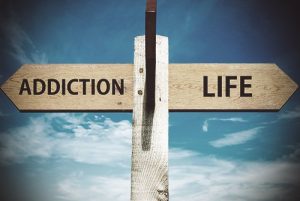 Addiction seems to be a recurring theme in my office lately. August and so far the start of September, have been all about addictions. Those who came to see me were looking for help to overcome an addiction of some sort.
When a spate of people arrive in my office like this, it gives me chance to reflect again on what else I still carry about that particular topic (despite already having done enormous amounts of excavation work around it).
On reflection I was surprised to discover how much time I am on Facebook, my 'non-stop-over-scheduling-work-ethic', the need to be right/perfect/not make mistakes. Certainly food for thought – and a bit more work left to do for me.
Addiction Article
So as I considered this spate of people – a wonderful colleague and friend based in Malaysia Monika Wyss – shared an article about Addiction, prompting me to write this post.
Escape from Pain
What is clear from the article is that one of the aspects contributing to addiction is the need to escape from our pain – whether that be inside our minds, our past, from life, living, other people or ourselves. That pain we are attempting to escape from is usually unprocessed and in our past. (NB: There are numerous reasons for addiction, however in my post today, I'll just be focusing in general, on this topic of pain).
Self-Discovery
Many years ago, I read a book written by Robin Norwood titled "Women who Love too Much". Reading this was a turning point for me. Norwood highlighted that I really did have a problem. (Ok… I'm being modest here – not just one problem – there were loads of them). 
Her book woke me up from my 'Denial Slumber'. I realized a lot about my struggles and the painful past I carried. My usual patterns of running, traveling to another country, beginning another relationship doomed for failure, would no longer work. I could no longer ignore, deny or numb my pain. I knew I had to do something, to take responsibility, confront, process and more importantly CHANGE.
As I continued my journey, I began studying Neurolinguistic Programming and then the Emotional Freedom Techniques (EFT). Two very potent therapies for me. They began to change my life for the better, helping me address and release a lot of 'my painful stuff'. Since that time, I have spent what feels like an entire life time growing, addressing, processing and releasing my past. I have learnt a lot. Now I help others do the same – albeit in a shorter space of time!
Reclaiming our Power
Together, we look at what caused the pain. Often, there's fear and a belief that the past will be painful to revisit, yet it doesn't have to be that way. For me, going back to the past is a way to reconnect to our power. It gives us a chance to reclaim and heal a wounded part of ourselves, a part left in the past. It's the part of us that when triggered, (and we all have been at some stage or other) – reacts, shouts, screams, roars and even becomes abusive. It's the younger part of ourselves that's been alone, fighting an inner battle since the pain first occurred.
Part of my work also entails letting go of judgments we make about ourselves (as well as other people) so we can free ourselves from shame, blame, pain and/or guilt. We get to revisit and process what happened through the eyes of the adult we now are, rather than the child we once were. We get to forgive ourselves, to set ourselves free from the prison we've been keeping ourselves in, and reconnect to our truth – not who we thought we were, nor who we have been told to be – but to the truth of who we really are.
A powerful journey indeed.
Changing an Addiction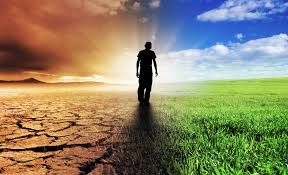 I am humbled, when I consider the amount of courage it takes for someone to come to my office. Only when people really have had enough of their addiction, are they ready for change. It takes courage to acknowledge there is a problem, and take responsibility for it. It's scary to contact someone to work with. Then take that next big step to book an appointment. Finally and probably the biggest achievement of all, is to turn up and make a start.
Addiction Insight
Once in my office we discuss the addiction, explore addiction triggers, release and clear away numerous issues/fears/pains/traumas that contribute to the addiction. Often we need to uncover (or rather dis-cover) more about the past using our subconscious, the deeper mind, through regression.  We travel back in time to the origin of the problem and explore the Emotional Drivers that drive the addiction.
This is a wonderfully insightful process that brings forward powerful, lost, and incredibly vital wisdom to help support change.
Freedom
Armed with new understanding about our past, the pain can be fully released and our perception changes. The final step is to re-programme the mind and strengthen the Self with positive suggestions around connection, self-esteem, confidence, safety, security. The time it takes for this process depends a lot on what occurred and what we discover. The joy and honour for me is being allowed to be a part of such a profound journey of self-discovery and be a witness as the client frees themselves from their past and reclaims their own freedom.
Help is Available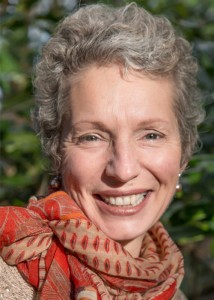 I offer a free 15-20 minute phone/online chat if you'd like to connect with me in person before taking the step or booking an appointment.
I also facilitate weekend experiences. Two of the numerous topics covered in the next Weekend are addiction and self-esteem. Held in the beautiful grounds of the Liss Ard Estate in the Lake Lodge in West Cork, Ireland the weekend takes place on 24th & 25th September. Read more here or book your place here. A limited number of places remain.
Contact Me
To begin your journey of self-discovery contact me by phone:
Ireland – 0871492338 or in the UK – 07857369619. Alternatively contact me by email.
Consultations are also available in Cork City at the Natural Clinic. Book a consultation at the Natural clinic, here or call Reception on (00353) 21 4311977