Have you noticed recently how things really are changing?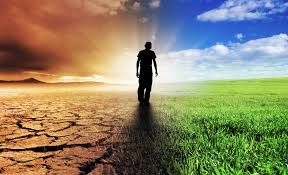 For me it feels like I've walked through tar/mud for the past few months (well let's just say YEARS!), and now I am noticing that things are finally starting to get easier. Thankfully a LOT easier than they have ever been. (And about time too!)
It's a feeling of 'walking on air' as well as being much more in tune with the Universe and the Divine.
As those hardships/struggles i.e. the tar are in the past, released and all heaviness or 'stuff' that has blocked and limited us previously, seems to have disappeared. We are now free to move on with our lives and our purpose.
How liberating is that?
Many of my clients are in a process of change too. They are leaving the safety and security of their 'old lives', old homes, previous relationships or even long-standing professions and stepping out in very new directions. Exciting, but a little scary because there is no plan – yet. They are having to make it up as they go along!
As people move on, making it up as they go along, I'm aware that they have an extreme pull to really get on with their mission in life. It's as though they can't NOT do it anymore … the call is so strong. A profound feeling to really make a difference in the world, somehow, somewhere, however large or small. There's more of a focus to do what we love now and a stepping away from the past or the old dramas of life.
We're emerging and embracing the new, the numerous unfolding possibilities that are beginning to wash up on our shores. It's a very exciting time indeed. Are you ready?
Contact me if you feel you need help with this incredible transition – I would love to help you!