Letting Go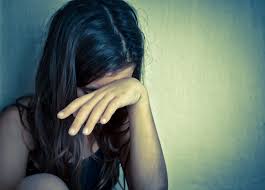 Letting go of our loved ones or things we have loved can be incredibly challenging. For example when our teenage children leave home, or loved ones pass, when our cherished pets have to be put down, or when we stop working and retire.  All of these situations are unfamiliar and often painful.
Letting Go – A Parable
After facilitating our monthly meditation evening and during one of my weekend retreats the topic of letting go surfaced. I shared the following parable in the hope that a different perspective could be gained about the process of letting go.
"There once was a man who had been very passionate and committed to helping others grow and heal. It was important to him, that he grow and evolve as well. Through a number of circumstances, the man finds himself hanging only by his mouth from a branch of a tree over a precipice. His hands were unable to grasp any branch above and his feet unable to wrap around the tree. He had been hanging there for some time when a person came and stood at the edge of the precipice. This person asked the man:
'Which is the way to enlightenment?'"
I asked the group "now, what would you do?"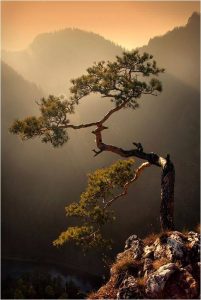 As we know from the parable, the man is committed to helping others and himself. He has a big decision to make. What should he do?
If the man does not answer, he fails in his responsibility to help the person who is asking. If the man does answer, he will fall and lose his life.
The group thought about this. Some said they would grunt, or show or point the way… Others said they wouldn't answer and keep themselves alive… One person said they would surrender and let go. A powerful decision.
Letting Go – Becoming Free
This parable highlights the dilemmas we face in life.
Often we do find ourselves in situations when things are not moving. We might be stuck in our career, our relationships, set patterns or negative behaviours. But we can't seem to let go. And perhaps we know deep down that we can't hold on forever either.
Then someone comes to ask the way to enlightenment.
We might not be ready to answer, or be angry that the person is asking us. Yet here is our greatest teacher. Now we have to take action and that could be – to let go, evolve and grow. That is like dropping down to the abyss below or into nothingness. That's very scary isn't it?
For our ego, this letting go feels like death. However, when we let go and surrender then the greater part of ourselves – or even a higher power can step in, guide, help or even catch us.
Letting Go – Support
If you need a little positive support in your process of letting go, please contact me, Michelle A. Hardwick or call me on 0871492338 (in Ireland) or 07857369619 (in the UK).
Letting Go – Resources
M. Kets de Vries explains the Psychology of Letting Go' (with regards to Retirement).
Letting Go the Pathway of Surrender – by David R. Hawkins M.D.