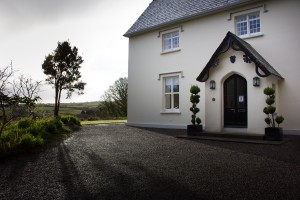 I have to admit that I feel very blessed to be able to call the Liss Ard Estate Lake Lodge 'home' every 2-3 months for our Weekends at Liss Ard Estate for self-development, self-discovery evolution and growth. Through a series of wonderful coincidences I managed to Google my way onto the Liss Ard Estate website.
I couldn't believe my luck. The grounds seemed perfect, the location was West Cork, Ireland (also perfect), the dates I needed were available, it could be used for self-catering – oh my, the stars were certainly lining up for me that day!
So I took a trip down to Skibbereen. Estimating that it would take me just over an hour to get there from Cork, an hour to check everything out, and then another hour to get back.
What I didn't reckon on – was the peace I would feel there. The quietness and tranquility, the absolute beauty of the grounds not to mention the incredible Irish Sky Garden. It was like I just melted there and the stress of my day vanished into thin air.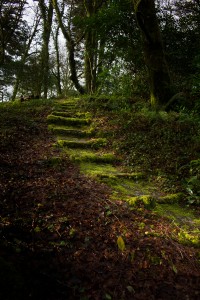 I couldn't leave it was just so magical. It took me more than a good few hours to explore the grounds, to check out the wonderful views, to see the Lake Lodge and check out the gorgeous decor in the dining room, the lounge and library as well as the bedrooms.
Now almost 2 years on from my first ever experience, I share these jewels of  the Liss Ard Estate Lake Lodge with others who are keen to discover more about themselves, to connect to their truth, to evolve and grow spiritually.
Our weekends at Liss Ard are called The Wonders of the Soul. There are seven of them in total and each weekend has a different focus and experience. You can choose to attend one or all of them, depending on what feels right for you. Very briefly these weekends include:
Weekend One allows us to reassess our roots, to assess where we are and where we desire to go
Weekend Two gives us an opportunity to discover more about our inner balance, flexibility and our ability to flow with life
Weekend Three focuses on our intention, our drive as well as our passion and will
In Weekend Four we uncover more about love, self-love and unconditional love
During Weekend Five we look at our communication (inner and outer), as well as how we communicate our truth to the world
Weekend Six we experience the beauty of our vision, connect to our wisdom and develop a deeper sense of insight
Our final Weekend Seven helps us reflect on our journey of enlightenment from the ordinary to the extraordinary … and beyond!
Are you ready to close the gap between where you are and where you want to and take part in our weekends? Contact me Michelle and reserve your place now!